About Coolconversion.com
Coolconversion.com is a personal project. I try to make the best web tools related to calculators and conversion of units.
I'm an almost retired Engineer. I began to make websites as a hobby and to learn web technologies since 2002. At that year, I made a site called "netfavoritos", a bookmarking website, but it was not successful. I stopped for some years, then I restarted in 2014 beginning the development of this website (among others).
In the beginning, I made some basic unit converters, but soon I noticed that I could make more sophisticated converters that could provide more information - not only the results.
So, I developed some converters that provide more info as the example Volume Converter below:
Note that, it shows the conversion factor, how to calculate the formula and an alternative value as a usable fraction.
After being relatively satisfied with the unit converters, I began to develop other math-related calculators. One of my favorites is the Base Converter which besides showing the results, it shows all steps of the calculation. This calculator is really successful. See below: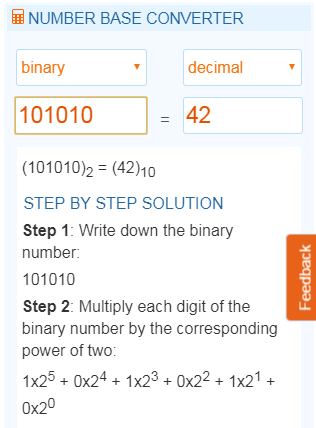 If you browse this website, you will discover that there is a decent quantity of calculators (about 100 in 2019). That is because I decided to make calculators related to Math, Geometry, health, Finance, and other subjects.
My objective is to continue developing these tools indefinitely, as well as, constantly improve then, not only for the money, but mainly because it is a real passion and a big challenge for me.
If you have any suggestions, complaints or just want to send a message, please contact me.
I can be reached HERE.