Arabic 11 in Roman
Here is the answer to the question: Arabic 11 in Roman or 11 in Roman.
Arabic to Roman Numerals Converter
Arabic to Roman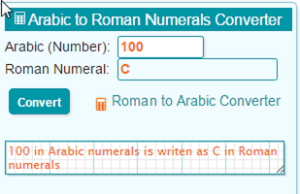 Please link to this page! Just right click on the above image, then choose copy link address, then past it in your HTML.