Mixed number 3 71/54 to percent
See below how to convert the fraction 3 71/54 to a percentage.
Fraction to Percent Converter
Enter a fraction or a mixed number:
Ex.: ½, 2 ½, ⅓ etc.
Results:
Percent result
Fraction to Percent Calculator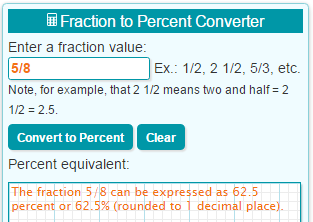 Please link to this page! Just right click on the above image, choose copy link address, then past it in your HTML.